YOUTH COUNCIL


THE VIEWS ABOUT THE YOUNG COUNCIL ?

HAHA, seriously, I laughed to death when I saw this picture!
Regarding this picture, actually I'm on my way for a meeting
 with the Young Council now haha!




---
BUSY

(an outfit from last week)

Den här veckan har jag så grymt mycket saker att göra, sorry för den dåliga uppdateringen...
Prov och inlämningar hit och dit, möten nästan varje dag, saker som ska göras utöver skolan
som jag har till uppgift och så vidare. Nästa vecka ska jag komma igång på riktigt igen, och jag är peppad!

This week has been so busy, and still is! I have so much to do, both in school and outside school.
Tests, homeworks that shall be in, meetings almost every day and so on, but I promise the coming
week will be full of updatings!


---
WHAT IF?
---
SUNDAY


Det blev utekäk idag igen, fast middag denna gång som bestod av en mumsig plocksallad!
Efter det blev det kaffe och bakelse som efterätt som jag och Johan delade på ;) Sen har
jag befunnit mig på MP-möte hela kvällen, kom hem ganska nyss ocn nu blire spanska plugg..

Out-eating today as well, but this time dinner consisting of a salad!
As dessert me and Johan shared a very nice peace of pastry and ofcourse, coffee!
After that I've been in a meating the whole evening, I came home a while ago.
Now I have to study some spanish....



---
PICS

yesterday!


---
LACKE E HASS


Jag har haft en helt fantastisk natt med girlsen, och ännu bättre blev det när man
vaknade upp imorse och möttes av ett, åter igen, söndags-topp-väder! Bilder sen natten
dyker upp senare! NU BLIRE KAFFEEEEE

I've had an amazing night with the girls, and it went even better this morning
when I woke up while the sun was touching my face! Another Sunday of sun then!
Pictures from the night are about to show up later, NOW - COFFFEEEEEEEEEEE




---
TWOINONE


Köpte denna kofta på Kappahl idag, vill man ha den som en poncho
är det bara att vika ihop den med ett skärp, och whooola, ett "tvåiettplagg"! ;)

I bought this cardigan at Kappahl today, but if you would like to wear it
as a poncho you only need to add a belt and whoola! "Twoinonepiece! ;)


---
KARMA


Nu tar jag och mamma ta en sväng till öppet hus på Karma Träningscenter
och efter det blir det lunch på stan! ÄNTLIGEN HELG!

I and mom are going to Karma Träningscenter now on the Open House!
After that I'll have lunch in town with Johan, FINALLY WEEKEND!


---
FRESH


En ca 90 minuters kvällspromenad gjorde susen för själ och kropp och jag
och Johan fick även med oss dessa härligheter hem från Ica, freeeeeshh!

A powerwalk of 90 minutes did good for the soul and body and me and
Johan did also buy this freshy fruits back home, so wonderfull tasty!


---
TODAY


Klä sig fint var dagens tema i skolan, och såhär såg jag ut!
Dress nice was the principal part in school today, and this is how I looked!


---
THE BEST


Måste bara säga att jag går på världens absolut bästa skola, och har världens
absolut bästa och skönaste lärare! Lärarna fick för sig att vi skulle ha "en rolig dag" idag,
 där vi elever skulle klä upp oss så fina som möjligt, sen fick vi inte veta mer.. när vi kom
dit idag så hade (förvånar mig inte ett dugg) lärarna spökat med massa konstiga saker, de
 bytte också lektioner ¨med varandra så att den ordinarie tillexempel svenska läraren hade
något helt annat ämne, så jäkla sköna!

I just have to say that I'm in the best school of the entire world, and that I've got
the best teachers in the entire world as well! They felt of having "a funny day" today
and the only info we student got from them was that we were suppose to dress nice
and wear comfortable shoes. When we arrived today they were dressed very strange,
but funny and they switched their subject with each other so the ordinary teacher
of a subject taught a totally different subject, they're so funny, I love them!




---
SURVIVOR



Hur kan man längta hem till ett ställe man inte känner?
Hur kan man känna tryggheten där man aldrig ens varit?
...

How can you be homesick for a place you don't know?
How can you feel secure in a place you have never been?

...

---
LOVETOTHEJEANS


Dessa jeans är nog tammefan de skönaste jeansen jag ägt, någonsin!
Jag köpte de på Såhfín för ca 2 veckor sedan och de sitter som en smäck!
De är inte för låg, de sitter bra hela vägen och har dessutom skärphällor som
konstigt nog man ser lite mindre och mindre av nuförtiden på byxor tycker jag..
BÄSTA KÖPTET DETTA ÅR ÄN SÅ LÄNGE!

This jeans are probably the most comfortably pare of jeans I ever owned, ever!
I bought them for about 2 weeks ago at Såhfín and they fit like a glove!
They are not too short in the waist and fit perfectly the whole way, they do also
have belt loops which oddly enough the pants today seem to remove..
THE BEST PURCHASE THIS YEAR SO FAR THEN!



---
BEAUTY


Skola som vanligt idag, men klockan halv fem ska jag befinna mig på 
biblioteket och delta i en radiointervju, spännande! Efter det blir det gympass!

School today, like always. But 4:30 pm I'm going to the library and participate in an
 interview. Exciting! After the interview I'm going to the gym and will have my legs ded!


---
J.


Jag ryser i hela kroppen...
---
SÖNDAGSMYS


Jag säger som Jennie, söndagar är underskattade ändå!
I agree with Jennie, Sundays are underestimated!


(I got this cup from my boyfriend in Valentine's Day, so sweat!)


---
HEY YOU


Just nu: musikskapande på hög nivå!
Now: music production in high level!


---
SECOND HAND


Gårdagens second hand köp, jag älskar den!
Yesterday's second hand bargain, I love it!



---
SATURDAY NIGHT


Tar en spontantur till stugan med bastu, spel,
gitarr, mys och självklart, ett förhimla mysigt sällskap!

Now: an off-the-cuff trip to the summerhouse with sauna,
parlor game, acoustc guitar, and ofcourse, a very cozy company!


---
HEMMAMYS


Just nu: hemmamys med familjen!
Now: A cozy movie evening with the family!


---
BLUE


Det är inte alltid man går in en affär där ägaren kommer fram och frågar om man vill
 börja jobba där haha! Det var precis det som hände mig idag, på Såhin! Det började
med att jag såg att ägaren kollade lite extra mkt på mig, men jag tänkte inget mer på det 
tills hon sa till mig att jag var fin. Sen kommer hon fram igen med Evelina, en annan som
jobbar där och frågar om min ålder och CV, om jag vill börja jobba där! Helgjobb och
 sommarjobb som jag uppfattade det, livet är underbart ibland! Så imorgon ska jag ner
med ett CV och hoppas på att de fortfarande vill anställa mig ;)

Usually the boss of a clothing store not comes to you and ask if you want a job in the boutique.
But that was what happend to me today, it started with I had the feeling that the boss was
watching me quite a lot. Then she came to me and told me I was beautiful, then she came
once again and asked my age and for my CV, and if I would like to have a job there.
Summerjob and job in the weekends If I understood correctly. The life is too good sometimes!


---
INTO THE WILD


Har just varit och hämtat ut boken Into the Wild på biblioteket, jag har väntat i två veckor
på att de skulle få hem den och nu var den äntligen här! Det här berättelsen har berört mig
så otroligt mycket på så många sätt, om jag skulle få nämna en favoritfilm skulle det bli just
Into the Wild och ni alla borde verkligen se den!

The book I've been waiting for is finally here! I've been waiting for two weeks
and I just came home from the library in town and brought it home. This story
 has affected me so much in so many ways, and I really think all of you should
watch the film, and read the book. If I had to name on favorite film I would have
pick this one without doubt!


---
PLANS

(old outfit)

Hm, det kanske inte var så smart att ge sig ut 3 mil första gången man åker längskidor haha!
(bortsett från någon enstaka gång när man var liten). Det gick lite halvtrögt och tekniken var det
största hindret, så det tog ju sin illa tid att bara komma en mil, och det fick därför räcka! Nästa år
ska jag minsan bli lite mer van och åka så jag kan fullfölja de tre milen haha! På kvällen blev det
att planera inför Framtidsveckan i lite mer än 3 timmar, och ikväll blir det nästa möte med Miljöpartiet!

Hm, maybe it wasn't a good idea to go cross-country skiing for 30 kilometers the first time
i am going by the skiis haha! To be honest I was kind of slow and it toke quite a lot of time to
just finish 10 kilometers, so that was enough. Next year I will training and get used atleast
a little before I go anywhere with the skiings haha! In the evening me and Johan were and
planed The Future Week which are coming in April, it took about three hours and tonigh
I am going to an other meeting with the Green/Envirometal party!



---
VALENTINES DAY


Ha en bra alla hjärtans dag allihopa!
För er som har en partner att fira med,
skit i att köpa den där presenten och gör
något mysigt tillsammans istället, umgås.

För er som inte har en partner,
visa lite extra kärlek till någon annan idag,
vem som helst, okänd som bekant som bästa vän!

Have a nice valentines day everybody!
For those who has a partner to celebrate with,
do something cosy together instead of buy a gift.

For those who not has a partner,
show some extra love to your surrounding,
maybe your best friend, some totally unknown or just one familar!


---
CROSS-COUNTRY


Idag ska jag och resten av Hälsingegymnasiet till Harsa och göra massa skoj!
Själv ska jag åka längdskidor i 3 mil, annars får man basta, angla, åka pulka,
bara umgås eller vad man nu vill göra. Det här ska verkligen bli superskoj!

Today me and the rest of Hälsingegymnaset will go to Harsa and do lot of fun things!
I will cross-country skiing 30 kilometers, otherwise you can sauna, angel, go sledding,
just socialize or whatever you find as fun. This day is going to be so nice!


---
THE SCARY TRUTH


Jag var bara tvungen att kopiera den här texten från en blogg som ni alla borde läsa.
Läs texten, ta till er orden och lyssna och försök koppla till musiken, och ni kommer
förmodligen att inse, att det är ruggigt sant. Vårt samhälle måste verkligen börja tänka om!
BLOGGEN HAR NI HÄR!

"Vi som mänsklighet, och jag som individ, har varit oerhört duktig på att smutsa ner vår värld.
Plastförpackningar, kärnkraft, kol, och såklart den allsmäktiga oljan. Mycket bra har de gjort
 för  våra samhällen - men på vems bekostnad?

Jag ser världen som Elefanten i videon ovan. Vi sitter fast i ett beroende,
inlåsta i ett system som tvingar oss till allt möjligt. Någon gång kommer
möjligheten att fly, försöka och förändra - och då kommer vi ta den."

En svår och jobbig omställning väntar oss, men en underbar framtid finns bakom horisonten!


---
LIGHTLY


Denim's Day?


---
THE LION'S ROAR


SO F*KING DAMN WONDERFULL!
First Aid Kit's new album!


---
PARTY


Nu ska vi iväg och fira mammas syster som fyller 50! Hoppas ni får en trevlig lördag kära läsare!
Mom's sister is going 50 so tonight we are going to celebrate her, hope you'll have a nice evening!


---
FRIDAY NIGHT


pictures from yesterday!

Det blev även ett besök hos Teo igår med pingis och tv-spel så det stog det härliga till haha!
We went to Leo after the dinner yesterday and played some table tennis and video games haha!


---
BAKERY


En god fika på stan med Johan efter gympasset gjorde susen idag! :)
Och ikväll får jag och syrran besök av Melinda, vi ska bjuda henne
på mysmiddag och en trevlig fredagskväll tillsammans, det är hon värd!

A cup of coffee and a tasty piece of pastry with Johan was my restorer after the workout today ;)
And tonight Melinda are coming and visit me and Julia, we are about to eat a good dinner and
just have a great time together on this Friday evening! :)


---
FRIDAY


Äntligen fredag, och idag har jag massa saker att se fram emot!
Finally Friday, today I have a lot to look forward to!


---
PIMP YOUR JEANS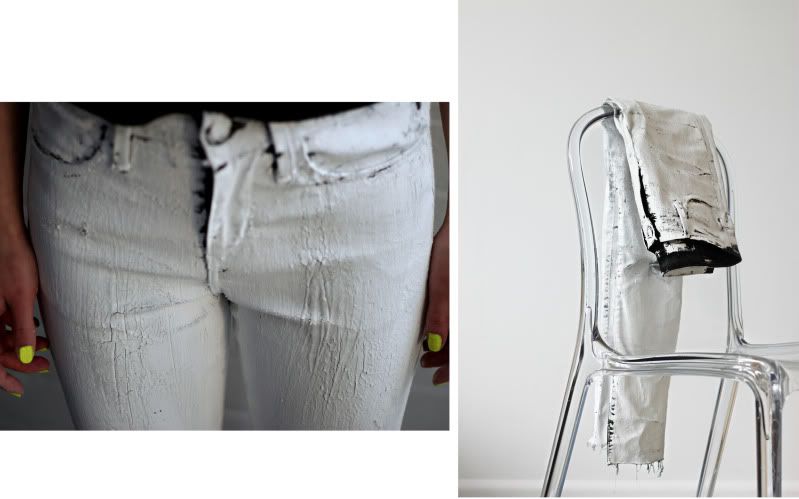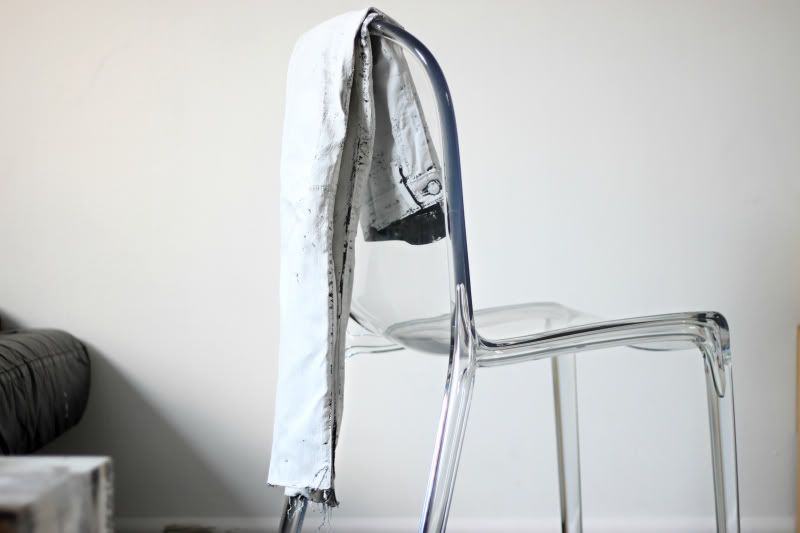 Istället för att köpa dig ett par nya jeans kanske en make over på ett par gamla kan göra susen!
Det blir både miljövänligare om du redan har färg hemma och helt gratis, våga testa sig fram!

Instead of buying a new pare of jeans, a makeover on an old pair is an alternative!
It's more enviromentally friendly if you already have a painting colour and totally free as well!


---
TRULY
---
PICTURES ARE COMING


Bilder sen helgen dryker upp när som helst!
Pictures from the weekend are coming any time!


---
CIRCLE


WHAT GOES AROUND COMES AROUND

---
THE IMMORTAL WORLD TOUR


Inte helt fel att sitta med biljetter till Michael Jackson The Immortal World Tour i handen inte (;
It's not that bad to sit with tickets to Michael Jackson The Immortal World Tour in my hands ;)


---
WALK OFF TO THE EARTH


Somebody That I Used to Know - Walk off to the Earth


---
GREEN


Outfiten blev nog rena motsatsen till vad jag la in igår tillslut.
Denna gröna sak som jag köpte igår på Åhléns fick det bli istället.
Vi hade riktigt trevligt iaf men god mat och god fika, och ikväll väntas
fest och massa skoj med tjejerna ;)

The outfit of yesterday became entirly unlike the one I showed you earlier haha..
I bought this green dress yesterday so I decided to pick it instead. We had a
really good time with nice food and desserts and tonight me and my friends
will dance or shoes of!



---
HOLY


Ungefär såhär tänkte jag se ut ikväll, vad tycker ni? :)
I will dress myself something in this way tonight, what do you think? :)


---
HAPPY BIRTHDAY!


Då var man 17 år helt plötsligt! Grattis till mig och grattis till tvillingsyrran!
Nu på morgon blir det gym och efter skolan ska familjen och jag ut och luncha
och ikväll kommer släkten :)

Suddenly I was seventeen years old! Congratulations to me and for my twin Julia!
Now before school I'm going to the gym and after shcool I and the family are having
lunch together, tonight my relatives are coming! :)


---
STICKAT
---
MORNING LOVE


Imorse ringde klockan halv åtta och jag sitter här nu med en kopp kaffe och är nyduschad :)
Det är verkligen en riktig energigivare att börja tio en dag i veckan, som idag, och kl tio ska 
vi befinna oss på biobloteket :)

The alarm rang halv past seven this morning and now I'm siting with a cup of coffee
in my hand and are feeling very fresch after the shower :) It really is an energi donor
to begin school ten a clock one day a week, like today. And today we are suppose to be outside the libary :)



---
ROUTINES


Morgonrutiner.

Gå upp, klä på mig outfiten för dagen eller onepiece, på med tofflorna,
sätta på kaffe om den redan inte är igångsatt, sätta mig vid datorn och
surfa runt på allt och inget, lyssna på ljudbok eller musik, sminka mig,
äta frukost, till skolan! (Gitarrspel brukar slinka in lite också)

Get out of bed, dress the outfit of today or the onepiece, on with the slippers,
turn on the coffee machine if it's not already done by someone else, surf a bit
on the internet, listen to an audiobook or some music, put on makeup, eat breakfats
and then I'm ready for school!


---